Webinar Replay:
CCPA: What California's New Law Means for Your Clients
Get To Know the California Consumer Privacy Act (CCPA)



The California Consumer Privacy Act (CCPA) could impact more than half a million businesses across the U.S. -- even if they don't have any base of operations in California. The law provides for direct legal action and requests from consumers for information about their data.

On December 10th, Corvus hosted Stuart Panensky, Partner at FisherBroyles LLP and expert from insurance and cybersecurity to discuss what insurance brokers need to know about the CCPA and how it relates to cyber exposure.
In this webinar, you will learn:
---
What kinds of businesses are required to comply with CCPA?

How does the law define a "reasonable" cybersecurity defense?

What does the new "private right of action" for consumers mean for your clients' liability?

What are the biggest operational impacts for your clients?

What coverage in your cyber liability policy can help clients with managing risk?

How can risk assessments from your client's cyber insurer help you communicate needed updates?
Panelists:
---
Stu Panensky,

Partner, Fisherbroyles LLP

Brian Alva,

Head of Cyber and Tech E&O Underwriting, Corvus Insurance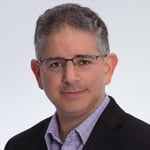 Stu Panensky
Partner, Fisherbroyles LLP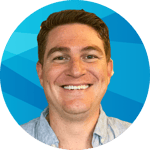 Brian Alva
Head of Cyber and Tech E&O Underwriting,
Corvus Insurance